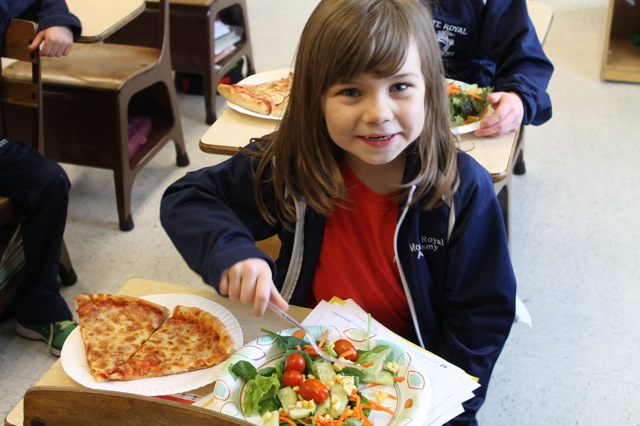 Last Friday, Mrs. Walsh's first graders enjoyed salads for lunch. It was a team effort and every student brought in something to help make the salads complete.
"The idea evolved from a discussion we had after reading a story about Farmer Will Allen." said Mrs. Walsh. "As a class, we took a poll to see what each child's favorite vegetable was. Once we put everything up on the board we noticed that we had listed all of the ingredients to make a nice salad."
From there, the students continued to brainstorm what would be needed. Some chose their favorite salad dressings, and others offered to bring in plastic forks and knives. The salad bar included: lettuce, spinach, cabbage, carrots, corn, tomatoes, cucumbers, avocado, and croutons.
The salad endeavor was an extension of the current unit utilized in the Imagine It reading program. It is titled "Away we Grow", and the stories focus on gardening, seeds, and vegetables.