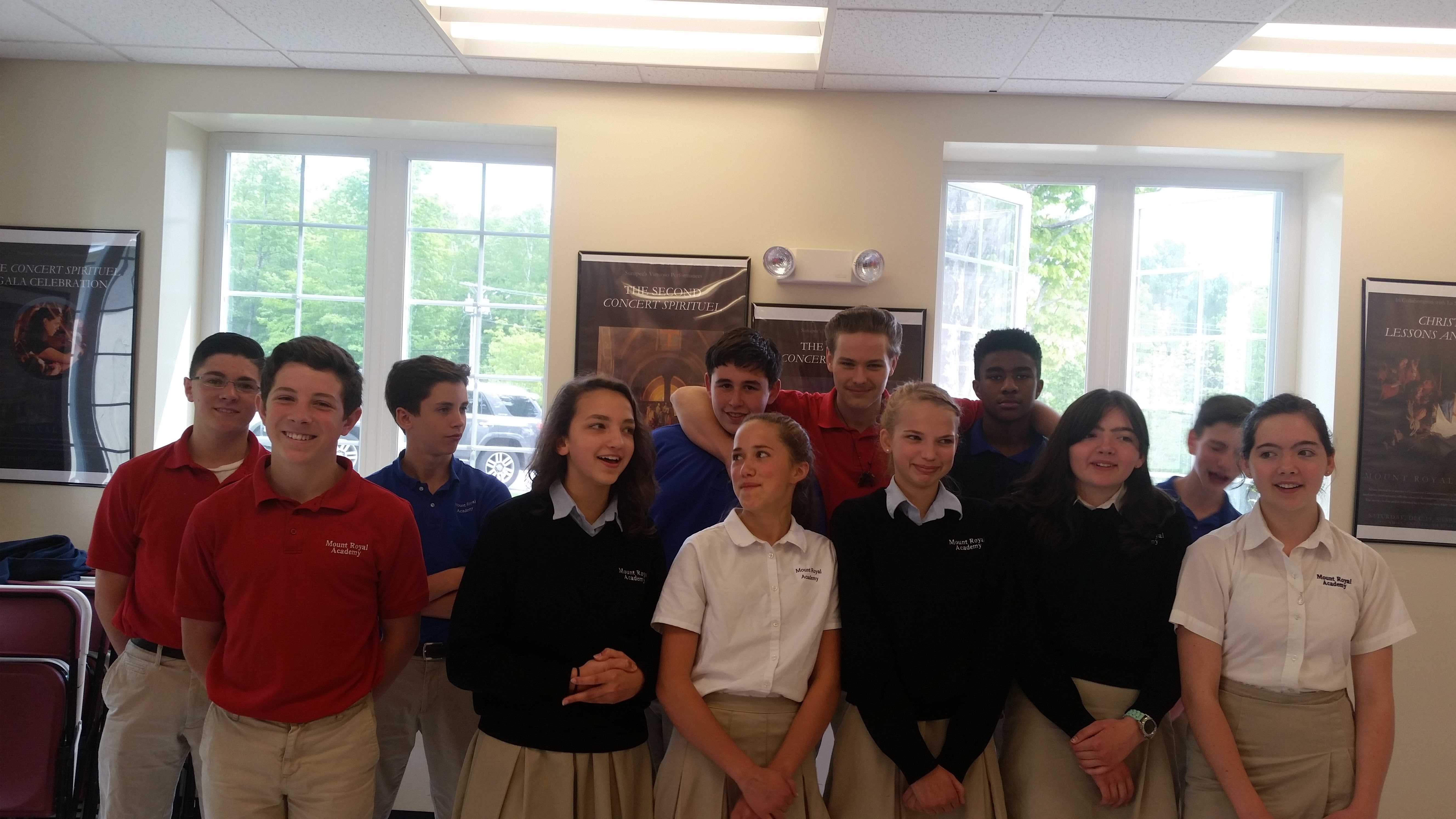 Adolescence and public speaking often lead to little more than sweaty palms, flushed cheeks, and shaky voices. Not so with the 8th grade students today. Each member of the class presented their interdisciplinary projects to teachers, junior high students, and parents. The project entailed creating and delivering a presentation on one topic that encompassed three of the five core academic disciplines: science, math, history, theology, and language arts.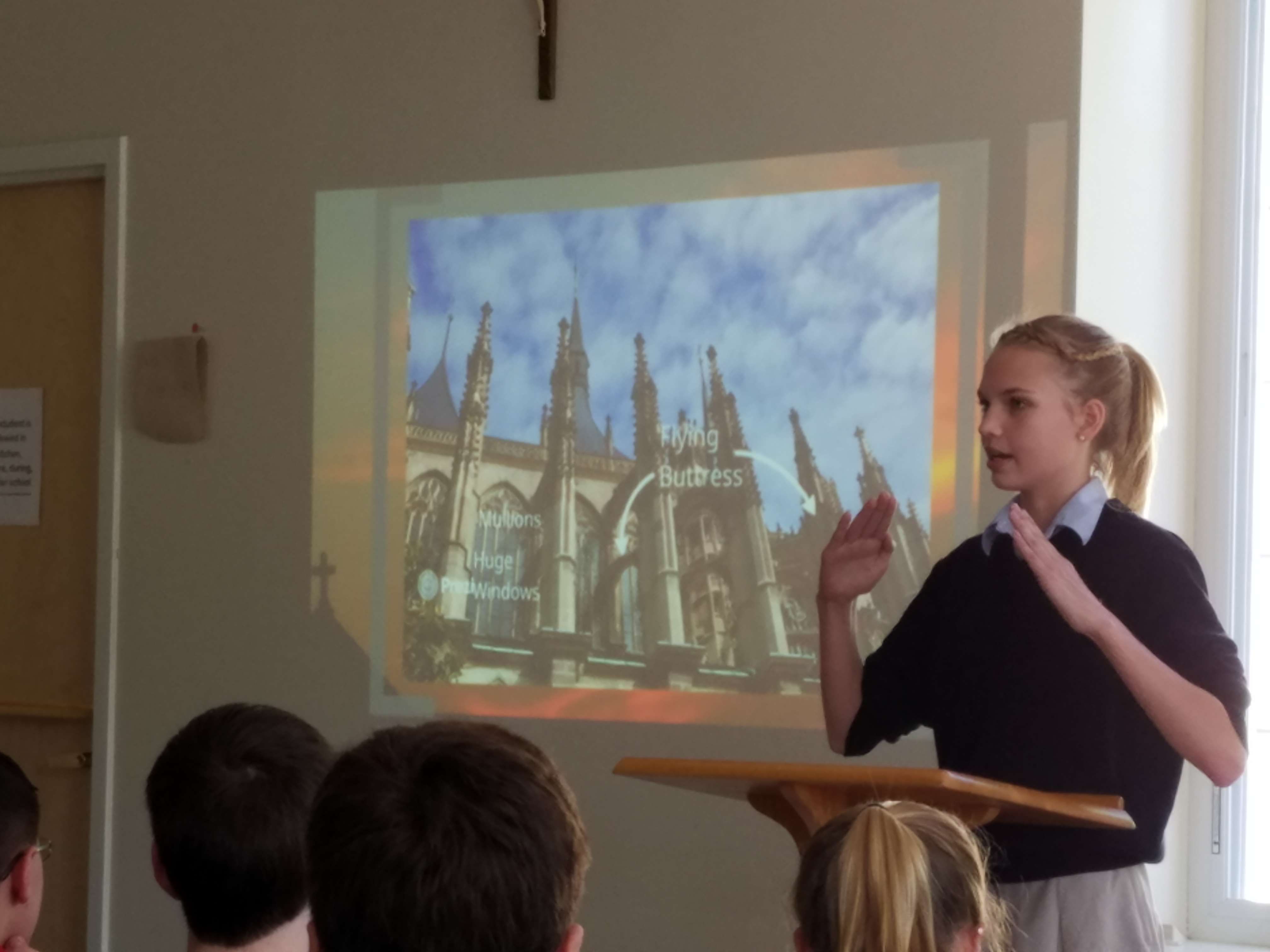 Topics included cloning, genetically modified organisms, military battles, computer science, capital punishment, sacred art, the Shroud of Turin, and church cathedrals.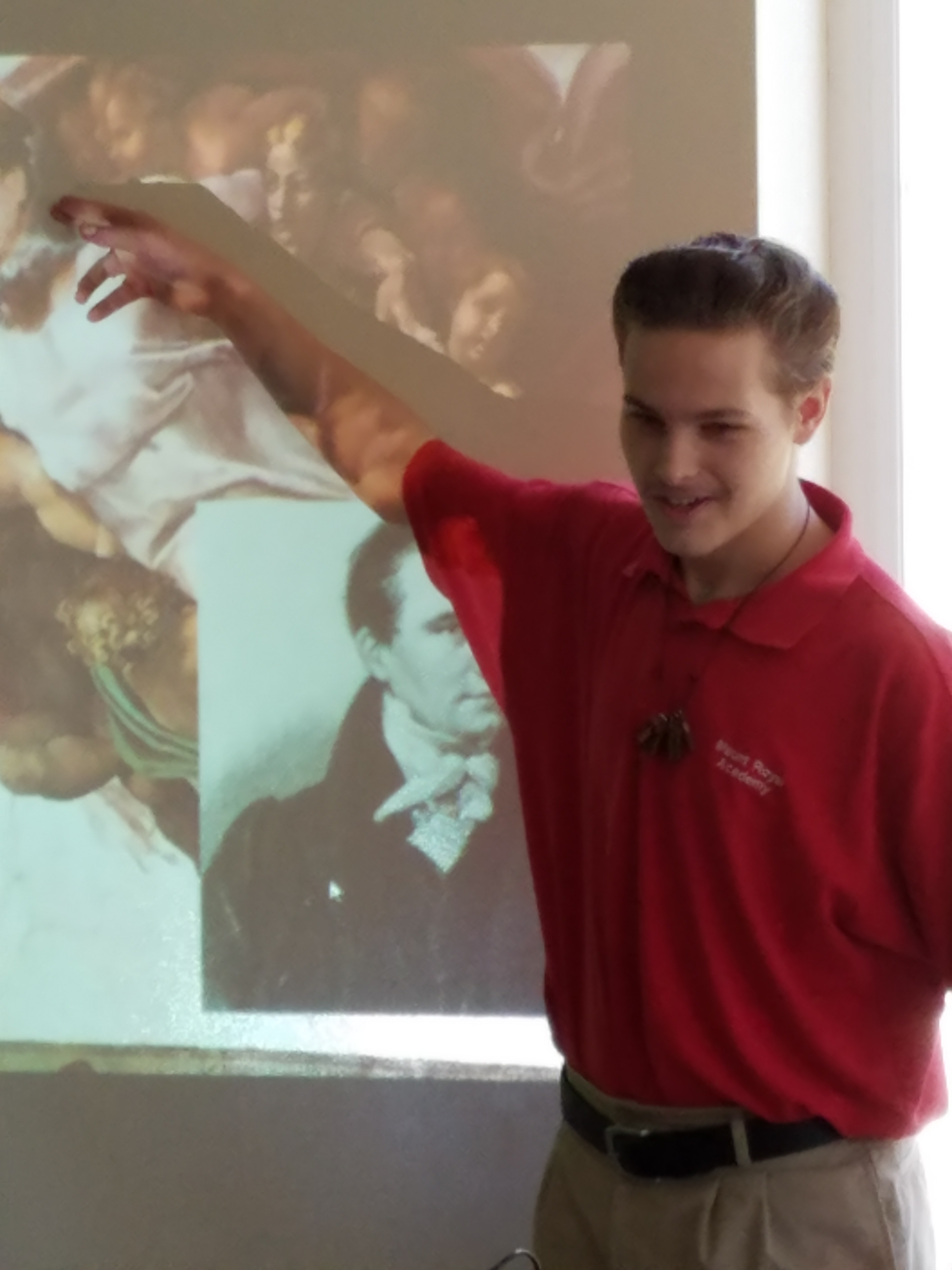 After weeks of preparation that involved research, design, and practice, the students rose to the challenge and delivered engaging reports. They demonstrated creativity and insightful thinking. They exuded confidence and command of the subject matter. As any of the parents, teachers, and fellow students could attest, these young men and women, who are about to enter high school, clearly showed that they are prepared for the challenges that lie ahead.