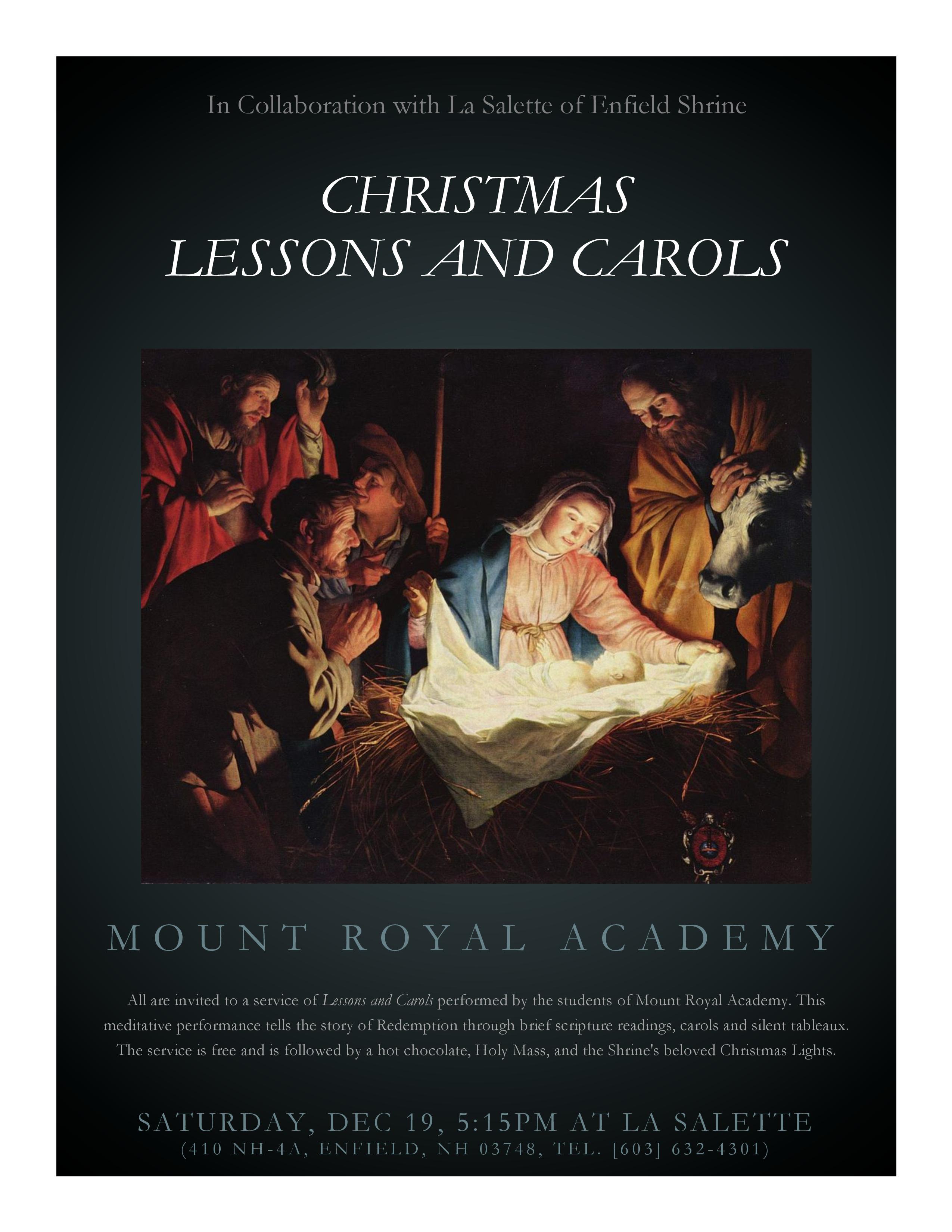 Mount Royal Academy Christmas Lessons and Carols with Nativity Tableau at La Salette Shrine, Enfield 
A service of Lessons and Carols with accompanying tableau of the Christmas story will be performed by the students of Mount Royal Academy at La Salette Shrine in Enfield, December 19th at 5:15 pm.  This meditative service tells the story of redemption through brief scripture readings, carols, and a silent costumed display by the children.  "Lessons and Carols gives us a little pause of quiet beauty and joyful expectation within the busy time before Christmas", said Katherine Yost, one of the assistants to Simeon Morrow's new music program at Mount Royal.  The service is free and is followed by a hot chocolate reception, Holy Mass, and the Shrine's beloved display of Christmas Lights.  All are welcome.
Mount Royal Academy is a Catholic, K-12 school with over two hundred students from diverse faiths and localities around Sunapee.
Media contact: Matthew McMenaman, mmcmenaman@mountroyalacademy.com
Tel. (603) 763-9010.