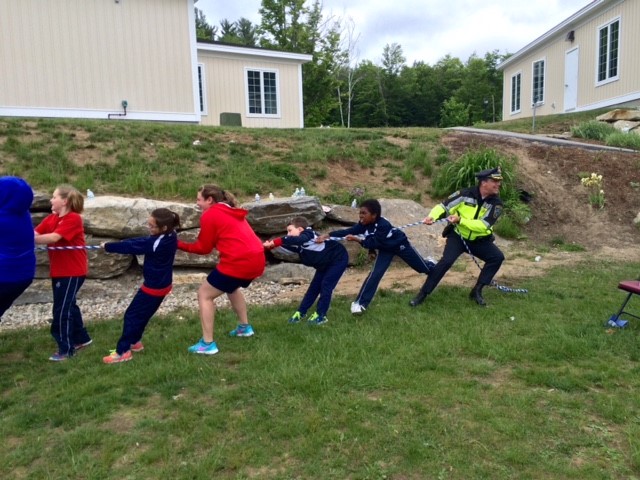 Spirits were high and competition fierce as students from all grades participated in Mount Royal's annual field day last week. Students fought hard to win a series of games such as, best cheer, pie eating, hoop and ball exchange, tug of war and more.
"One of the great things to witness at our field day is the collaboration that takes place between the older and younger children. Each team is made up of a selection of students from grade one through twelve. It's beautiful to watch the natural friendship and mentoring that occurs spontaneously." said Matt McMenaman, teacher and admissions director.
Lynn Wenger, MRA parent and HEART board member added, "This year we created a new station. Special guests from Sunapee and New London Safety Services were invited to provide a hands-on encounter. Students took great joy in blasting sirens and sitting in the vehicles. Chief David Cahill feels strongly that it is important that children see safety services as approachable and part of the community. It was great to see him willingly jump in on the tug of war.  You'll have to ask him if he made the difference!"
The school would like to thank New London EMS, Sunapee Fire and Police for their participation and support.