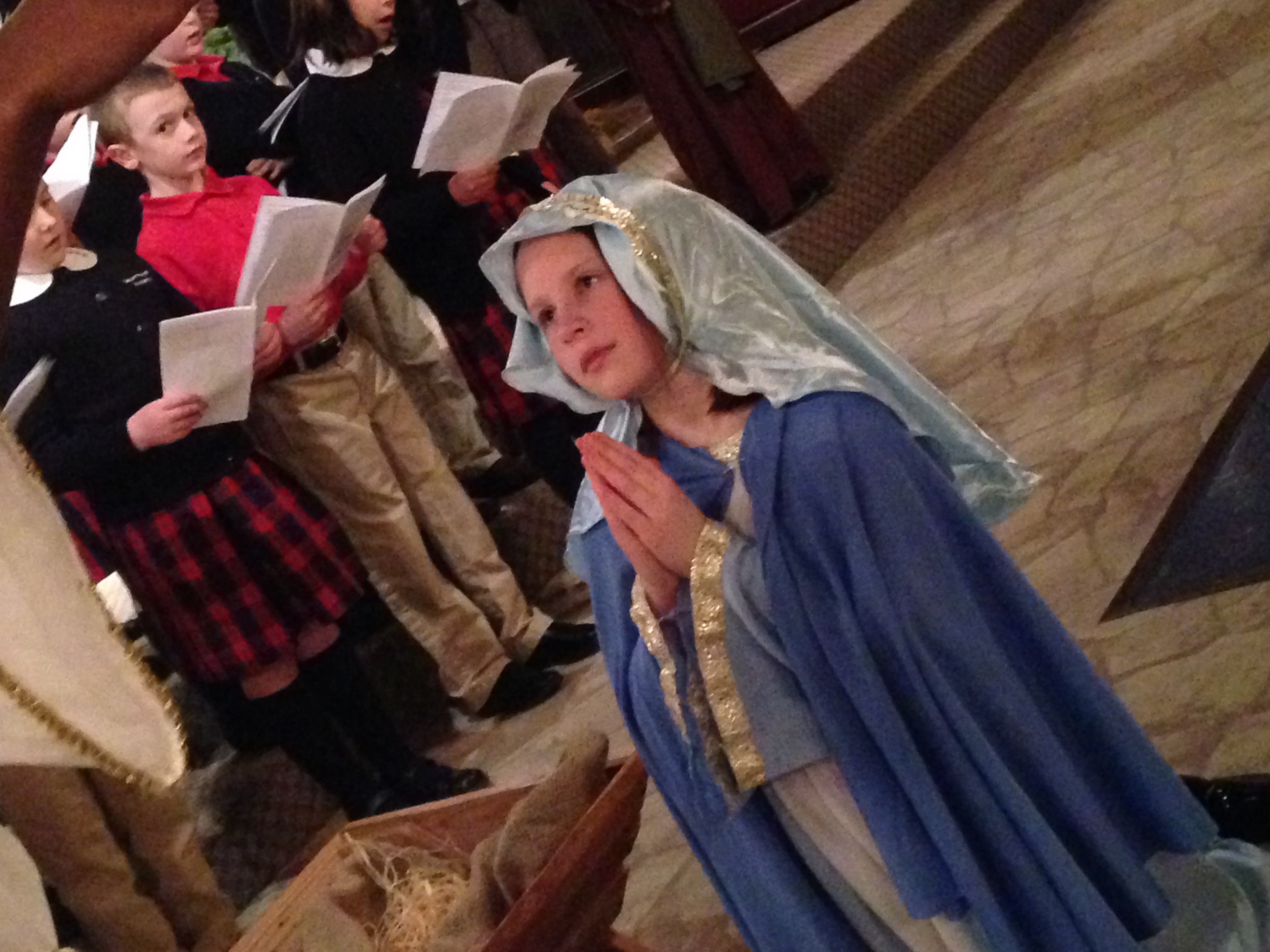 All are invited to attend Mount Royal Academy's presentation of a service of Lessons and Carols at La Salette Shrine in Enfield on Saturday, December 17th at 5:15 p.m. Students from grades 1-7, plus members of the high school Sacred Choir, will perform. Select fifth grade students will be acting out the nativity story.
According to the United States Conference of Catholic Bishops, the Festival of Lessons and Carols is a service of Scripture and song that dates to the late 19th century. In this service, we listen to nine Scripture lessons which recount the Fall, the promise of a Messiah, the Incarnation, and the Great Commission to preach the Good News. Each lesson is followed by a carol or other song that reflects on the lesson's message and a brief prayer.
This beautiful and meditative historic service will be followed by Mass at 6:30 p.m., for those who wish to stay, and the beloved La Salette light display.