Rette Solomon (19') vied for two championships last week. 
It was a busy eight days for Rette Solomon of Wilmot who competed at the New England High School horse riding competition one Saturday, then the Division III State Track and Field Championship on another.
On Saturday, May 20th, Solomon traveled to Falmouth, MA to compete in the Zone 1 Finals for Western Riding of the Interscholastic Equestrian Association (IEA). The IEA provides unique aspects of horse riding competitions, both at the local and national level, in that none of the ridersl supply their own horses or tack. Instead, a host team arranges for the horses and equipment, putting the rider on a horse they are unfamiliar with. Since the horse is new to the rider, the scores are based upon horsemanship and equitation. All disciplines offer a variety of ability levels from beginner through advanced. The IEA has over 12,500 participants across 42 states.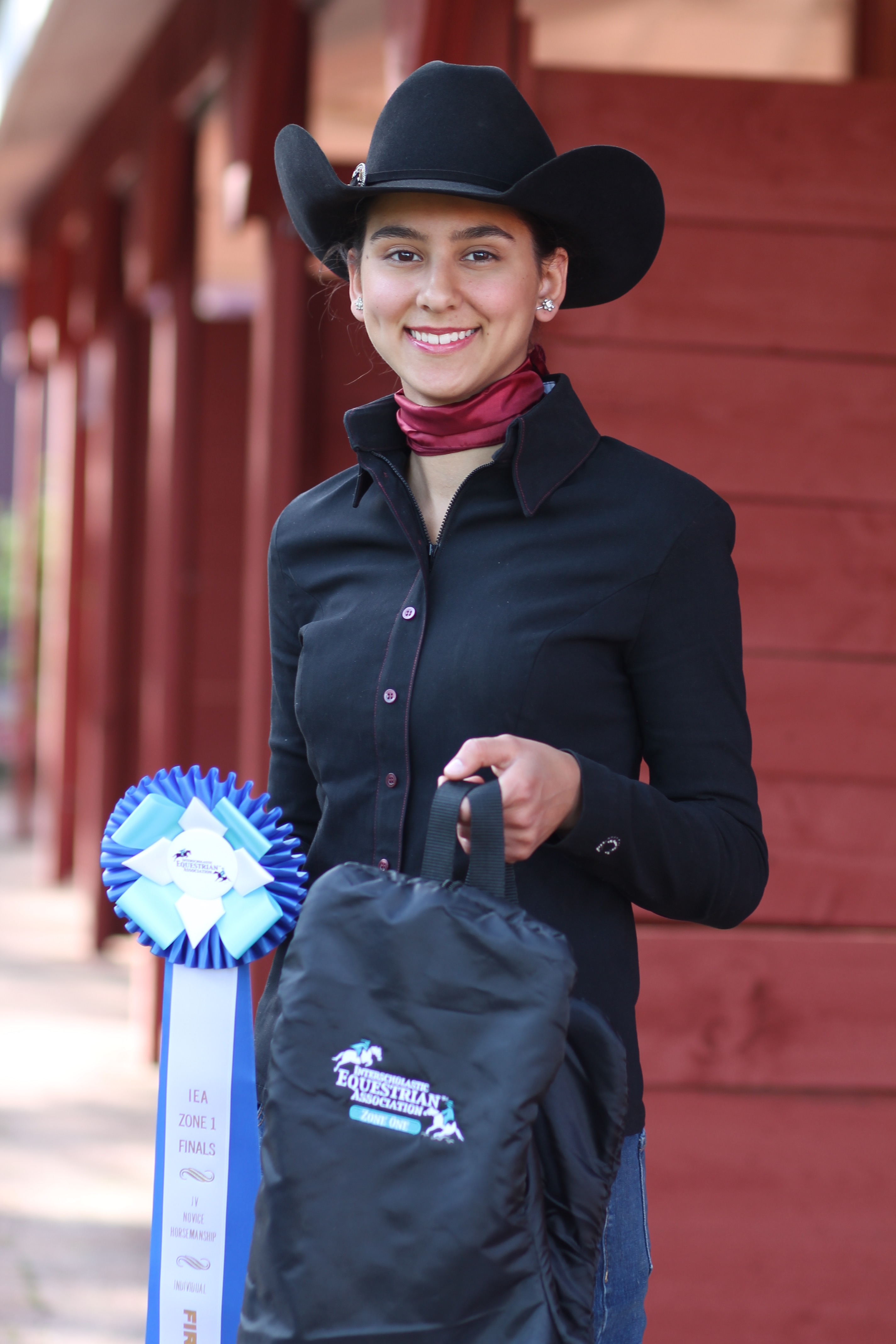 Solomon qualified for the Zone 1 (New England) Finals through a series of rides during the IEA Season from October to April. In Falmouth, Solomon was named Champion in the Zone 1 Novice Category. She is off to represent New England in Oklahoma City, OK at the end of June. This is Solomon's first year in IEA competition.
The following Saturday, May 27th, after not racing for two weeks due to her riding schedule, Solomon competed at the NH Division III Track and Field Championships at Winnesquam High School in Tilton, NH. Solomon qualified in all three events she competed in during the season: 100 meter hurdles, 300 meter hurdles and Long Jump. Solomon was the sole runner for Mount Royal Academy and bested three other entire teams in Meet Points herself, taking 5th place in both hurdles events.