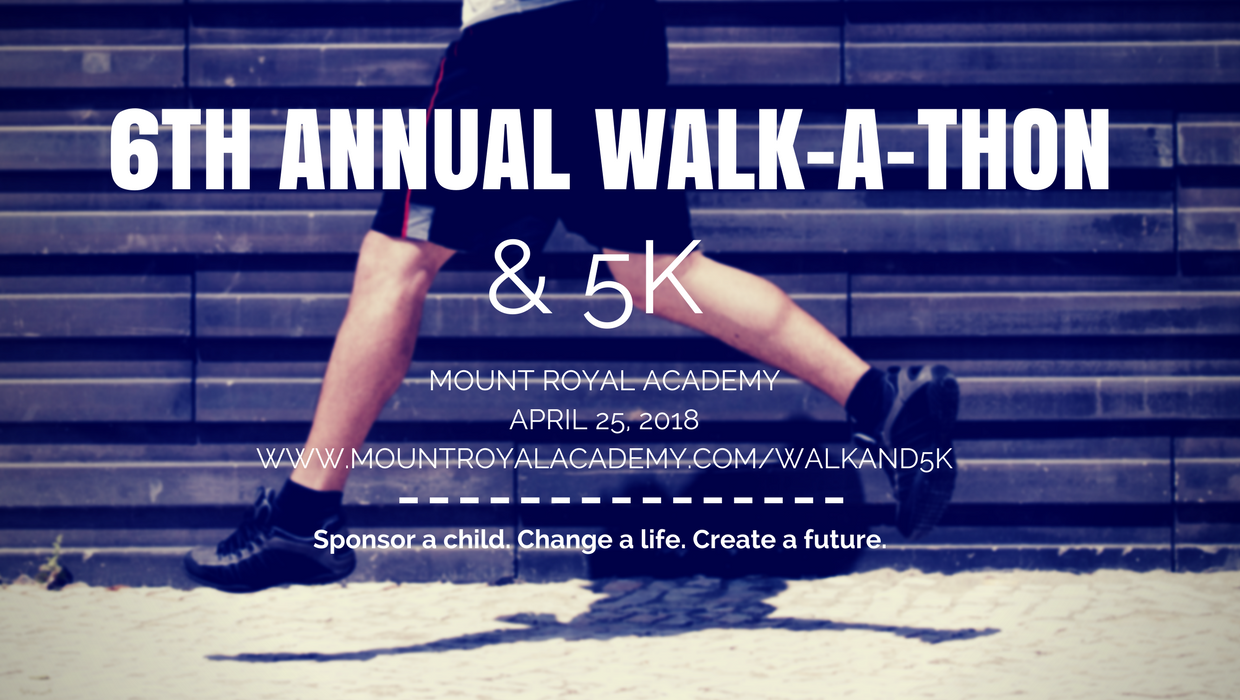 Our annual Walk-A-Thon is by far the most exciting fundraiser of the school year. Students receive pledges and sponsorships while they engage in a healthy activity. Students in grades PreK-5 grade will have a blast walking around the gym amidst various obstacles, and students in grades 6-12 will be eligible to run or walk in the 5K. Students need to have at least 1 qualifying pledge or donation to participate in the 5K, which will begin at 12:30pm on April 25 at the start of the Burkehaven loop in Sunapee. 5th grade students can join the 5K with parental permission. Parents and relatives are welcome to run or walk the 5K with a pledge or donation as well.
In the past, we have raised nearly $20,000. This year, our goal is to raise $20,000. If the school raises over $20,000, then Headmaster Mr. Derek Tremblay will shave his beard for the first time ever in his time at MRA (9 years total!). Please share this information with all of your friends and relatives, near and far. Donations can be made online, or students can fill out sponsorship sheets.
We have special prizes, including the following:
Highest family total: $200 Scrip card OR $200 off academic materials fee for the 2018 - 2019 school year
Top finishers for boys and girls in the 5K
Parent volunteers are needed. Please contact Derek Tremblay if you would like to help in any way.
All funds donated benefit the students of Mount Royal Academy.
Thank you to all of our sponsors!
GOLD SPONSORS
2GuysJammin
AB Chiropractic
Alternate Busing LLC
Baker Orthodontics
Clarke's Hardware
Cory Patten's Auto & Truck Works
Eisenbach & Ruhnke Engineering PC
Greenway Marketing & Packaging LLC
Jake's Market
Keach-Nordstrom Associates Inc
Kelley Plumbing & Heating LLC
Kitchen Encounters
Knights of Columbus #4983
Knights of Columbus #5806
Knights of Columbus #0635
Lake Sunapee Bank
Mascoma Lake Campground
McNabb Properties
Newport Car Wash & Laundromat
Newport Fitness & Spa
Planet Fitness
Rum Brook Market
Salt Hill Pub
Willis Auto Repair
SILVER SPONSORS
24/7 Towing & Recovery
CG Shepherd Realty LLC
Closet Treasures
Dionne Family Chiropractic PLLC
Divine Detailing
Doodle's Homecare
Eastman Premier Rentals & Sales
Farmer's Table Café
Fraioli Family
From House Too Home
Goodstill Pawn
Graham & Jane Ann McSwiney
Grantham Mountain Kennel
Hair Therapy LLC
Heath & Field Plumbing & Heating
Kearsarge Insurance Agency
Petal Patch Flowers & Special Gifts
Pinnacle Sports LLC
Salty Dog Strength, Conditioning & Wellness
Sugar River Animal Hospital
The Foothills
Warner Pharmacy
Wunder X