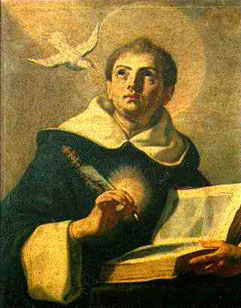 Dear Families,
"Sir Francis Bacon exhorts us to conquer nature by applied science. The efforts in schools, in general, are based on the false assumption that man is malleable, and that the school can shape man into anything it needs to solve its social problems." - Steve Rummelsburg.
While listening (again!) to the Pints with Aquinas episode Mr. Tremblay referenced last week, this quotation kept coming back to me again and again. Mr. Rummelsburg discussed with host Matt Fradd, his views on the historical purpose of schools, the contemporary shapes this takes, and the modern problems resulting. When we reflect upon trends in education, they are predicated on the idea expressed above. Educators seek to find the "magical" curriculum or pedagogical technique that will force students into a predetermined mold needed to fit a particular need. Over time this has taken several forms. In the 19th century: the need for farmers and manual laborers. In the 20th century: the need for industrial and assembly line factory workers. In the 21st century: digital office innovators. Partner this with a prescribed assessment method-- again designed specifically to "find" what it pre-values and can measure accurately-- and we have "schools".
Which is why Mount Royal's classical, liberal arts approach is both novel and refreshing. Through carefully chosen materials and methods, we seek to help students discover the gifts God has given them. We seek to provide opportunities for them to grow and fail, to struggle and to triumph. We do not force students into predetermined molds, predestined to solve societal problems. This is a deficit-model view of the world. We seek to foster a mindset that does not view the world in such finite terms. We want students to discover new opportunities, new voices, new applications, new ideas. We want to raise them up to make the world a better place, to spread God's Kingdom now; not simply solve its problems.
Education is not a math problem. It is not a simple equation: input this, output that. Education is more-- much more. It is art and dance, philosophy and music, science and literature. It creates, discovers, shares, fosters, and grows. It is not about imposing one world view on another; nor forcing children into molds to solve predetermined and prescribed problems. At Mount Royal we seek to give students the tools and knowledge to fully develop the gifts and talents God has blessed them with, and take them out to the world to spread His light and love.
Most sincerely in Christ,
Amy Sansone
Academic Dean