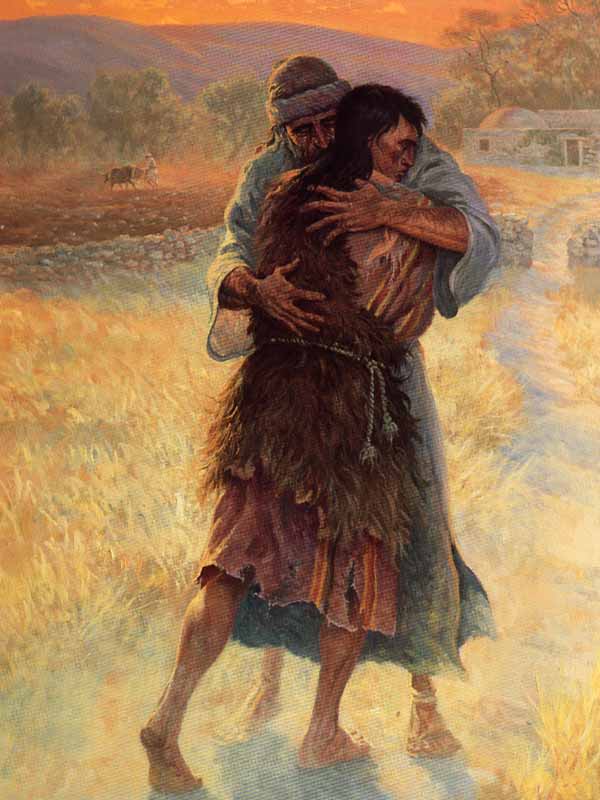 Last Saturday, I attended my daughter's first Reconciliation.
Early on, when Jubilee asked me where 'momma' went, I would say that she went to say sorry to Jesus.

I often express how I need to get myself to the penalty box. I was once a hockey player, so the image seems apt, but in another sense, it doesn't really capture the beauty of the sacrament.

God never quarantines us in a desolate space to punish us for our inability to love Him. That would be just selfish, an attribute inconsistent with and entirely inappropriate to God.

The problem is, we often send ourselves to the penalty box: we decide to exile ourselves away from God. Perhaps the most subtle but undeniable truth about the Prodigal Father is that he seeks out both sons: the one who said he was better off dead and then ran away, and then the other one whose relationship with his father was so dead he didn't understand why he even stayed with him in the first place. 
Both sons suffered from an insufficient understanding of their own identity, and then they turned their deficit into poor attitudes towards their loved ones. There was a failure in loving God, which led to a failure in loving others.

That is why we can't go to confession enough; we need to love God more purely and only then love each other better.

Three different priests know this and accepted our invitation to hear confessions from students on campus during this holy season of lent. On April 15th, the entire Diocese of Manchester opens up its door for reception of the sacrament.

We decide to enter. God decides to receive us. We receive God's grace. It only takes our free will, and then God makes new.

I like to think of it as an oil change for the soul. If we don't do it, our engine dies. If we do go to receive it, our engine works as it should. Our engine is meant to run on love and mercy; any other lubricant simply fails to keep all the parts working together.

- Derek Tremblay, Headmaster