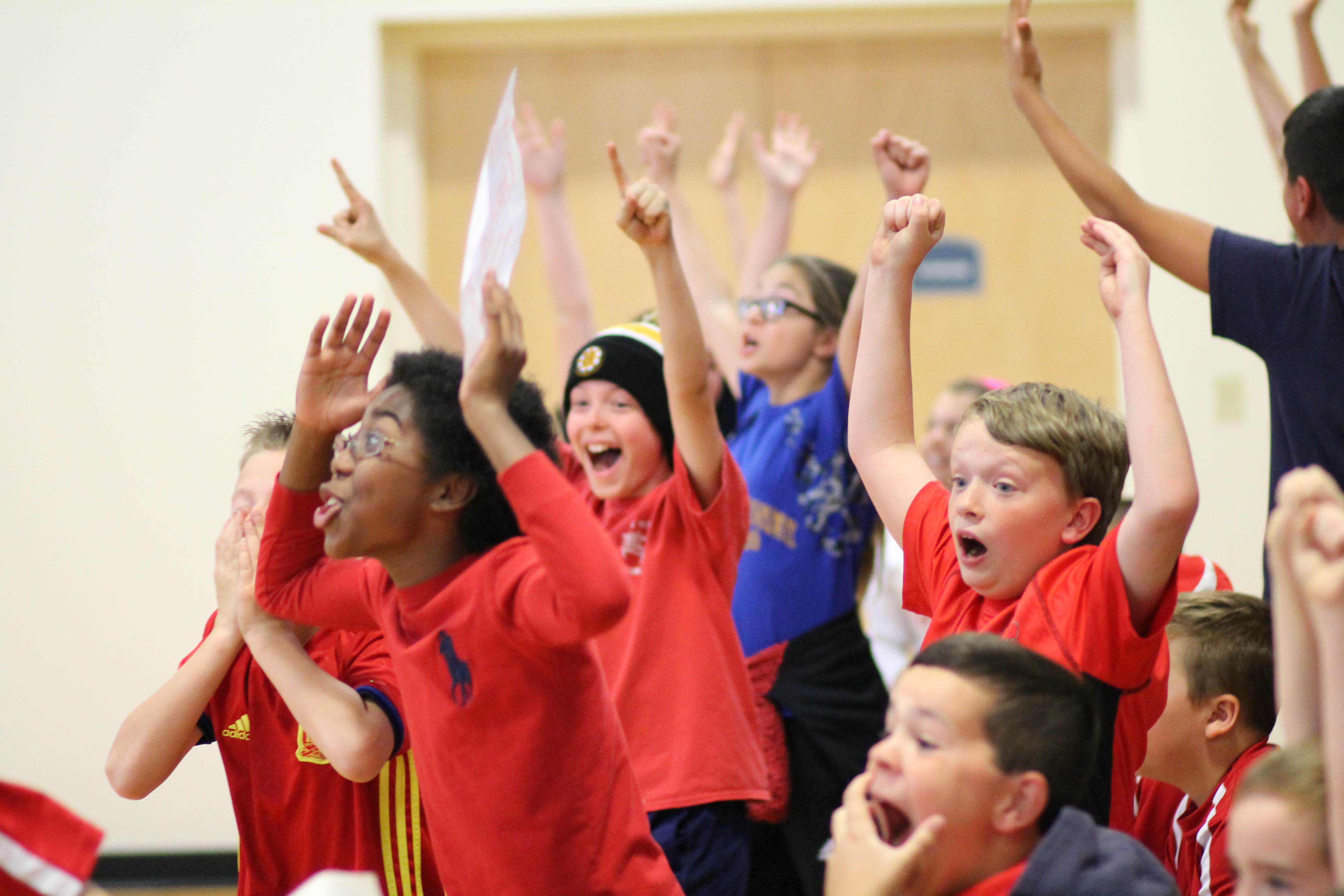 Dear Families,

I certainly understand that there are a lot of activities and events taking place between now and Christmas. Please know that we have reflected on the purpose and timing of each event, and our goal is to ensure that every undertaking is a valuable extension of our mission. We do not require nor expect parents to attend them all; having said that, there are some unique opportunities available. We also want to use the gifts that God has given us, most especially this wonderful campus. Mr. Broom frequently discussed the need to evangelize by using our facility as community space, and we are simply honoring his legacy by bringing so much meaningful activity to campus.

I want to echo Mrs. Richardson's comments regarding the Change Direction event. Mental health is not just a political issue, it is a human reality. Any social stigmas associated with mental health must be left behind, and it is our goal to provide ongoing support to families. St. John Paul II always emphasized that the truth will set us free, and this event is intended to address a growing social concern. There is no political solution in my mind, for nothing can replace a nurturing, stable, and formative upbringing in a loving family. But we are all on the front lines, and we should leave no stone un-turned in our pursuit of imparting virtuous living to young people.

And as you will see below, we have Africa Night, Fall Festival, the first drama production, All Saints' Day, the fall sports banquet for high school teams, a NET retreat, and then Grandparents' Day. Again, all of these events are an occasion to celebrate life and live the truths of our faith.

Regarding Grandparents' Day, I would really appreciate your help. Since we do not have a comprehensive list of all the Grandparents, we rely on families to send along the invitation. We are also requesting nominations from both faculty and parents for a special recognition award to be given to a grandparent. Please email me the name and a brief description of the nominee's efforts, sacrifices, and gifts to our school community before November 4th.

I know how easy it is to embrace the auto-pilot mode, so I find it fitting to conclude with some insightful comments in a rather confusing time both politically and morally in our country. These words come from Bishop James Conley, who was indeed commenting directly on the decision that confronts us at the very moment:
The first [lesson] is that we cannot expect the government to transform our culture. We cannot expect that voting for "the right person" will transform everything. Of course, we need to work in the political sphere to build good policy. But culture really transforms politics. And hearts transform culture. Lasting renewal of Christian culture—lasting renewal of the civilization of love—comes through the transformation of one heart at a time, one person who experiences the joy of the Gospel, and then another, and then another. And that kind of transformation requires a real investment, on our parts, in the real lives of other people. We can't hide that responsibility. At the end of our lives, we'll be judged by our fidelity to that mission.
The second lesson is that world is hurting, confused, misguided, and broken. Christ works in our pain, confusion, and brokenness. This election evidences a truth: there has never been a moment when the Gospel is more sorely needed. Without it, the consequences for our nation, and for our children, born and unborn, will become ever more dire. And in pain, and confusion, and brokenness, there has never been a moment when the world will be more open to the Gospel. Our nation is desperately looking for answers to very big questions. And Jesus Christ is the answer to every human question ever posed.

Thus, real culture is born from the human heart in community with one another. Thank you for making MRA a real community!

Yours Truly In Christ,

 Derek Tremblay
 Headmaster