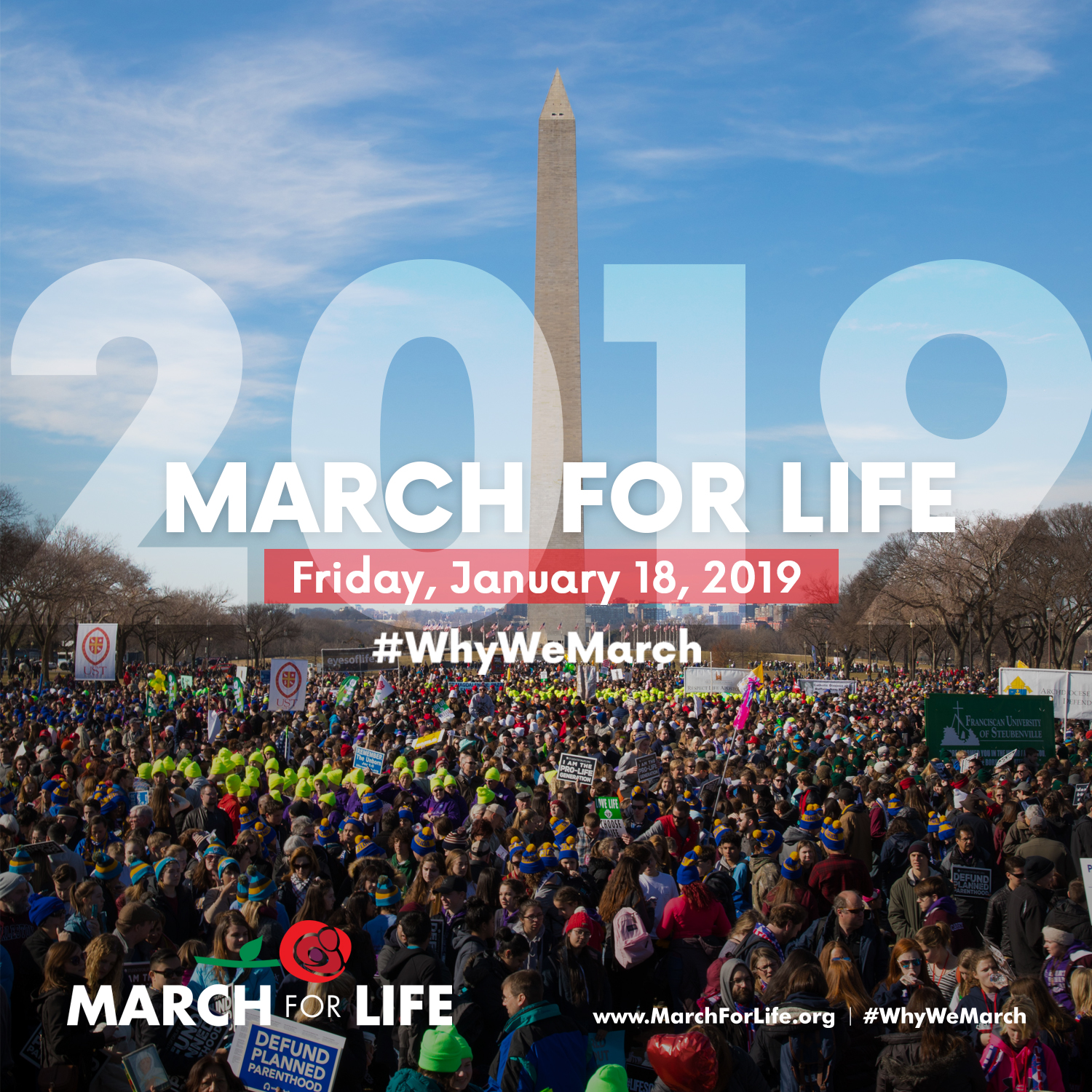 "A thief comes only to steal and slaughter and destroy; I came so that they might have life and have it more abundantly." Jn 10:10 
As our school prepares to journey once again to the nation's capital for the 46th annual March for Life, it is appropriate to reflect on its nature and purpose. Is it a protest, a rally, a memorial, or a witness? In fact, it is all of these things. It is a protest against injustice, a rally around the most vulnerable among us, a memorial to the victims of a cold rationality bereft of God's grace, and a witness to the truth about life. In the face of a culture increasingly characterized by a nihilistic apathy, it is crucial to make a confident, joyful, and steadfast testimony in defense of the ineffable dignity of life. 
This is what the pilgrimage is all about. The two Life is VERY Good events that prepare students for the march are truly uplifting and grace-filled. Joy and enthusiasm abound. And, as anyone who has attended the March for Life can attest, the peace and warmth that permeates the crowds of countless thousands who march down Constitution Avenue are sure signs of its core reality. Chants can be heard, but so can hymns and prayers. It is a striking contrast to the predominant form of political discourse today. Being part of this experience affords an opportunity to rejuvenate a hope in humanity, a humanity grounded in the truth that life belongs to God and can find its rest in Him.
By God's grace, that hope will bear fruit in the future. These students will return from the march to an environment that echoes the same message and is embedded in the same fabric of reality. They live in families and attend a school that continually teaches, encourages, and cajoles them to build a life founded on love of God and neighbor. It is a love that is stronger than death and is in fact, life giving.
"This is my commandment: Love one another as I love you." Jn 15:12
- Matt McMenaman, High School Theology Teacher and Liturgical Life Director